About
Our Tradition
Russell Hardwood Floors has provided superior craftsmanship and service for commercial properties and residential homes since 1981.
We provide a wide selection of wood flooring types and finishes. This includes renewable and sustainable options! Russell Hardwood Floors has delivered exceptional quality and customer care for nearly 30 years.
Now in our second generation of operation, Russell Hardwood Floors continues to guarantee the highest level of client satisfaction.
Our Commitment
We recognize that hardwood floors enhance the warmth and beauty of any home or business. Because of this, we treat every project with professionalism and rigorous attention to detail.
From vacuum systems on our machines which assure that the dust filled house is a thing of the past, to the green building options available, Russell Hardwood Floors guarantees quality in every facet of the wood flooring industry.
Furthermore, our commitment to our customers goes beyond providing the best floors available, and extends to providing a great experience. Our reputation for quality work and friendly, conscientious customer care reflects the belief that the satisfaction of each client is the ultimate goal.
Our Team
Richard Livingston has been Supervisor and Estimator at Russell Hardwood Floors since 1999. Before becoming the Supervisor and Estimator, he worked as a foreman for the company. Rich is skilled in all aspects of hardwood flooring. He is knowledgeable about wood species and how we can use them to beautify your home or business.
Rich will come to your home or business to speak with you about your hardwood needs, allowing time to discuss the wide variety of options for woods, stains, and different types of finishes. A written bid will be produced with any options included and emailed. Scheduling and follow-up is also done through Rich.
Our customers frequently praise the communication and care given by Rich and we are thankful to have such an experienced floor man at our helm.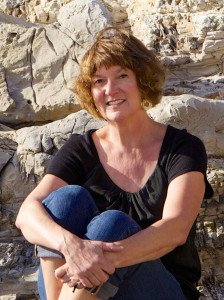 Wendy Russell is the owner and manager of Russell Hardwood Floors, a family business begun in 1984 by her husband, Michael. At Michael's untimely death in 1999, Wendy choose to keep the company going with the help of excellent and dedicated employees.
Russell Hardwood Floors has always had a policy to do the very best job to satisfy every customer. Over the years the locally owned business has managed to build and keep a large customer base due to Wendy's commitment to honesty, integrity and an excellent product. Wendy is proud that referrals make up a large part of the business.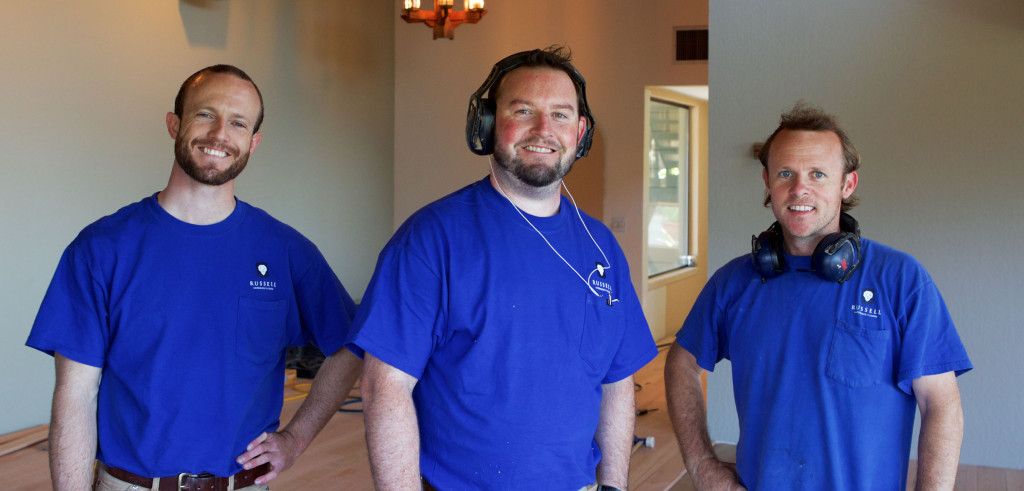 The hard working crewmembers of Russell Hardwood Floors, Tim, Erik and Ryan, have been with the company for decades. This experience means our work has consistently excellent craftsmanship. Each person is able to complete all aspects of hardwood installation, finishing and refinishing. Customers appreciate the clean, courteous and hardworking ethic our employees display on each job.